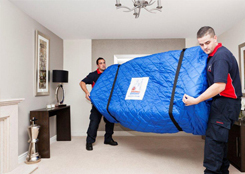 Is your old furniture taking up all your space in the house? Call the professionals at our company. Here you'll find high standards of workmanship, outstanding customer support, lower price and one of the best removal services in London that is customer oriented and completely personalised. We can rid your of your old sofas and mattresses any time of the week very quickly.
Our employees are strong and athletic and they can deal with heavy items like sofas, beds and love seats, no matter where they are located in your house. We come, we collect your unnecessary stuff and we leave. No stress, no pain. We are always one step ahead of our competition because of our attitude, hard work and devotion.
Furniture Removals London
The reasons to use our company include the following:
Always there for you (7 days a week)
Experience of over a decade in this field
Friendly, professionally-screened workers
Attention to detail
Low costs
On-time services
We understand your needs and are prepared to do as you tell us. If you recently bought new furniture but your old possessions are still in the house, taking up space, our teams of professionals will deal with the problem in no time. You just need to give us a call to discuss the matter. Our support team works 24/7, so feel free to contact our consultants day or night. Once you use our furniture removals services for the first time, you never go back.